EN
Others à la mode.
A new year should also bring changes and I am currently thinking of new features. One of them will be
Others à la mode
! I've always loved this on other blogs and a cup of inspiration never hurts. Also, I've discovered some great blogs through it, which I hope you'll find too.
Let you inspire!
---
Grey and cozy knit
I've recently discovered Yasmins blog and I fell head over heels for this look in light blue and grey. The beautiful grey Stella McCartney will appear another time in this feature. See below!
Mustard yellow long coat and green pants
There are certain colors that can't befriend with – mustard yellow for example! But Sarah shows how colorful and feminine this color can be worn. Turn on the colour!
The long coat & that Gucci soho bag
If there is one bag which is high on top of my wishlist it is a red Gucci Soho bag – a handy small model, perfect for everyday. One more classics are the Gucci loafers. Still, way too cold for these days but perfect for warmer ones.
Fakefur and long cardigan
Michelle's variety of outfits is impressive and she always tries out new styles. Compared to other looks of hers this one is quite casual. I love how she combined this long cardigan with the fake fur. Nothing more needed than a white basic shirt and black leggings!
Sheer long sleeve and beanie
I hope that Amy hasn't worn this look outside without a warm jacket. A little bit too transparent for work maybe but I could imagine wearing it for casual drinks on the weekend.
Cozy sweater and leather pants
If there is one blogger that is making money hand over fist with such simply and yet stylish looks, it's Rach. Add a beautiful designer bag and shoes and it will spice up every look.
70s Flair
I've been reading Annabelles blog for years now and her jewellery combinations are the most prettiest I've ever seen. In this look she shows how beautfiul and feminine you can combine suede leather with a full denim look.
Pencil skirt & John Lennon sunglasses
Midi wrapping skirts are another clothing item, which I still haven't worn. I love it a lot on others. Although white is sometimes difficult to wear in Winter Sophie shows how easy and cool they can be combined. A great accessory in this look are the Rayban sunnies.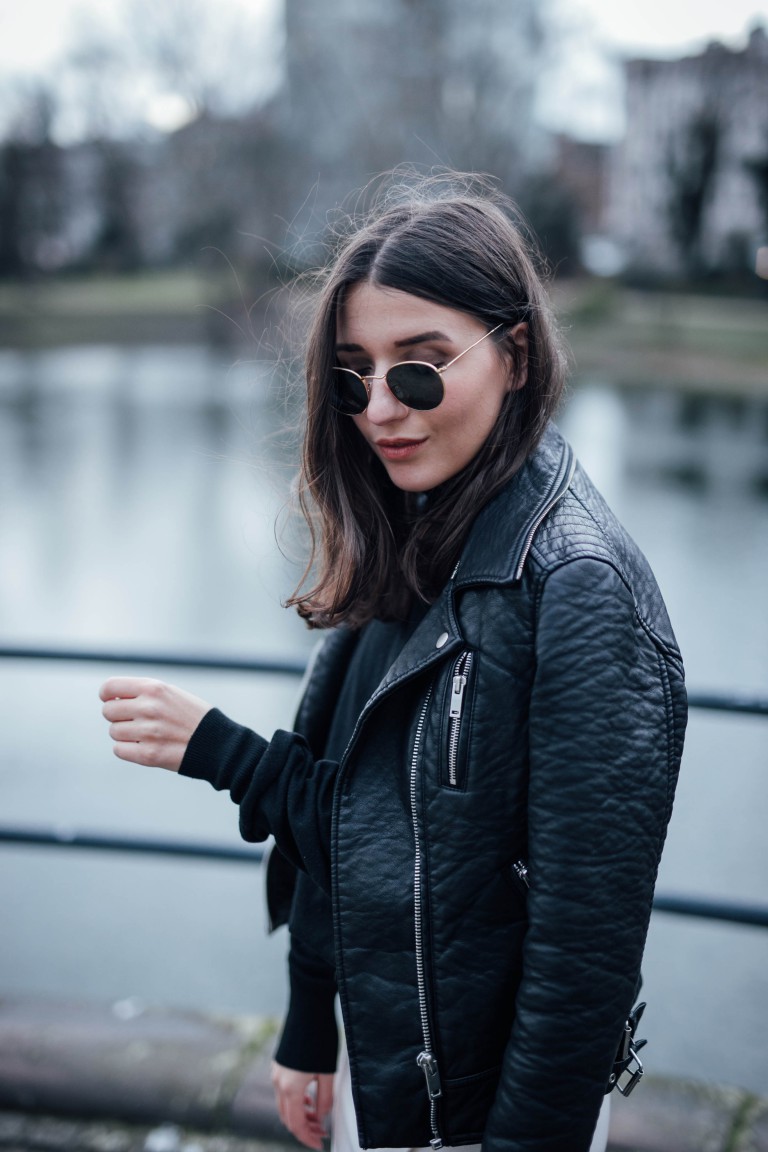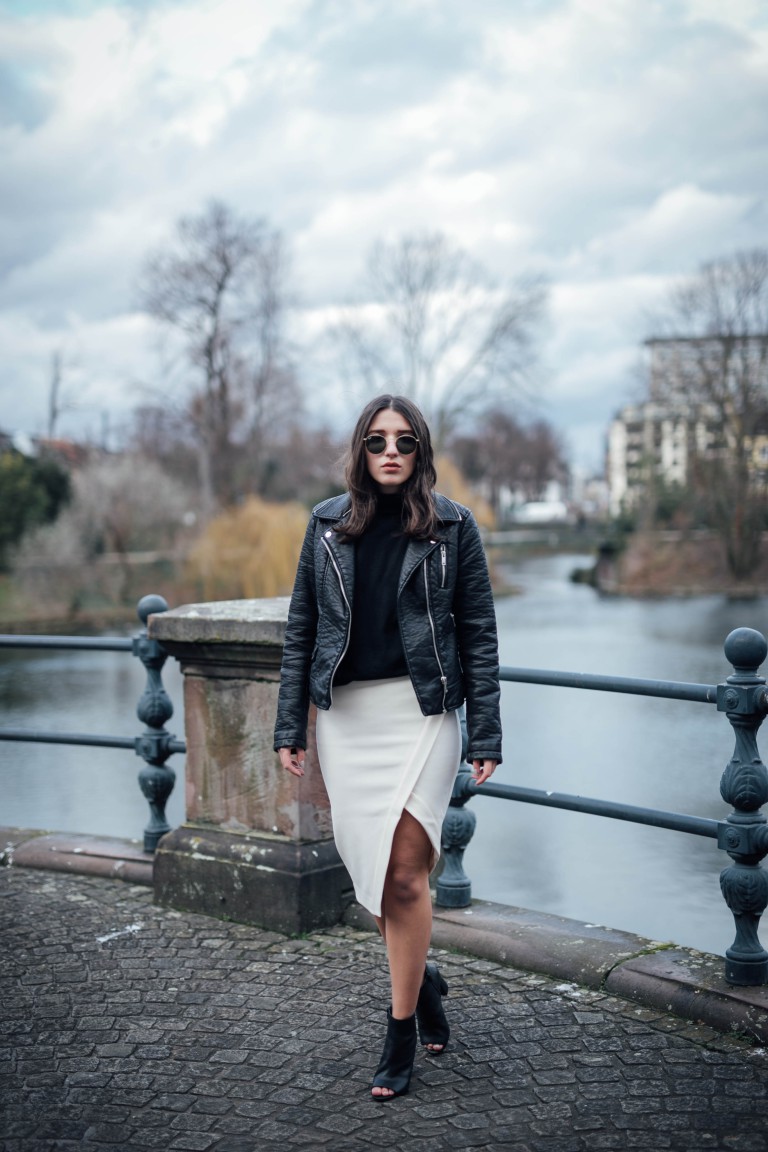 Velvet blazer and print shirt
My shoulders are quite small, which is why I love shoulder pads in blazers. Hristina wears here velvet blazer with a cool printed shirt beneath. Flare pants make such a pretty silhouette – maybe you'll see them on me soon!
Cozy grey & Timberland boots
Last but not least comes Ninas look. I love her outfits, that are simply ready to wear in every days situation. Timberlands are the perfect shoes for winter times. Add some grey layering on top and you'll have a cozy look for freezing days!
Others à la mode | my favorite looks of the week #1